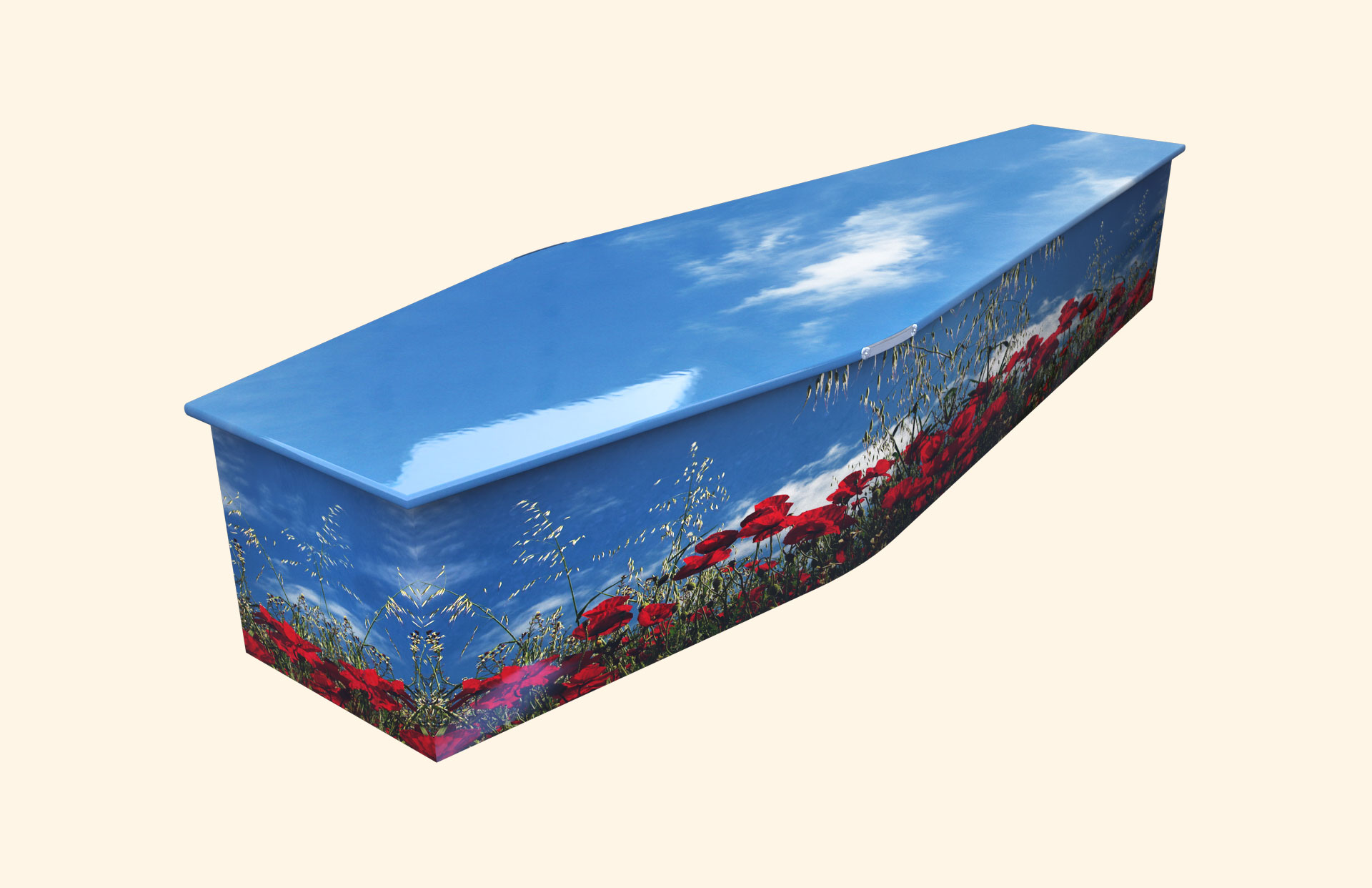 Pictured coffin
Choose from a vast collection of designs or create a bespoke design.
Available in wood (MDF), Cardboard and sparkle.
Wood – approved for burial and cremation and most burial grounds, sourced from FSC-accredited companies using wood from sustainable sources.
Cardboard – 100% recycled cardboard coffins are the perfect solution for families looking for a greener funeral option. Ultra-strong honeycomb style construction.
Sparkle it – add hand applied Swarovski crystals to add a special shimmering finish to the wooden coffins. Sparkle coffins approved for cremation.